The Prius Gets a Little Sexier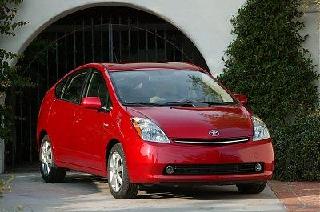 Don't look now, but the popular hybrid just got a "sexier" version with the new 2007 Prius Touring Edition which hits dealerships at the end of the month.

The jazzed Prius hybrid features a new European-tuned suspension and 16-inch alloy wheels and starts at $23,650, including a $580 shipping charge. External design cues include new wheels, a larger rear spoiler, high-intensity discharge headlamps and integrated foglamps.

Powered by a 1.5-liter four-cylinder gas engine and an electric drive motor that produces 110 combined horsepower, the Prius returns an estimated 60 mpg in city driving and 51 mpg on the highway.